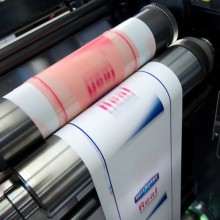 Simacryl ED-914 is compatibale with the most overprint ingredients such as   glycols, alcohos and organic and industrial pigments and also is compatible with wide range of water based and alcoholic based acrylic resins.
Applications
Pigment printing
Chemical Composition
Carboxylate Copolymer
Specifications
Usage
Caring
Benefit
pH
Solid Content (±1%)
Viscosity (cP)
Emulsifying System
---
Emulsifying System:
Anionic
Emulsifying System
A
?
Anionic
?
Anionic/Nonionic
?
Nonionic
More Technical Info?
If You Want More Information About Our Product Feathures Please Fill The Form And Our Experts Immediately Will Responce You
Packing?
This Is Our Products Standard Packages
The Proper Packaing Is Chosen by The Customer

When Required, Resin Can Be Packed in 1 Ton Barrels
1
Kg
Sample For Labratory Test
Cosult Request
Contact Simab Resin Company
شماره تماس:
۱۸-۱۲۱۶ ۸۸۲۱ (۰۲۱)